Refine by
You have selected
Food Processors, Mixers & Blenders Remove
Shop By Product
---
Brand
---
Price Range
---
Colour
---
Delivery
---
Customer Rating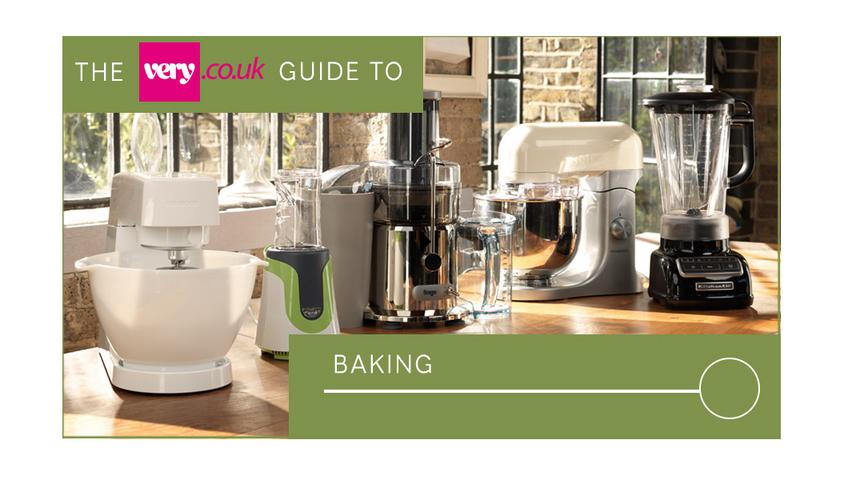 Food Processors & Blenders at Very
Speed things up in your kitchen with one of our state-of-the-art food processors. Topping the wishlists of budding chefs everywhere, these handy gadgets save time on everything from chopping vegetables to blending sauces. We've brought together the best models from brands like Breville, Kenwood and Tefal, giving you loads of choice between vintage-inspired colourful designs and super-sleek modern gadgets. Each processor comes with a complete range of blades and speeds, so you can make sure you get the settings just right whether you're puréeing potatoes or slicing apples.
Food Mixers
We've got a great range of mixers to blitz through all your culinary tasks. Our stand mixers come complete with their own mixing bowls, while smaller handheld versions can be put to use on lighter whisking and whipping jobs. Stand mixers work by rotating the bowl and beating the arms simultaneously, combining every ingredient far more thoroughly than the old-fashioned way! This makes them ideal for heavy duty mixing over a longer period, as it leaves your hands free to add separate ingredients and control the motor speed while it works. Our lightweight handheld mixers give you total control while whisking cake mixes, batters or egg whites, with a variety of speed settings making sure you can follow the recipe exactly.
Blenders & Smoothie Makers
If you want to be one of those people whose home-made smoothies and juices make the whole office green with envy, you need one of our fab blenders. We've got standalone and handheld models in our range, so you can pick that one that's best for you. Fixed blenders are perfect for breaking ingredients down into smooth liquids, giving you delicious and consistent smoothies and soups. Most models have varying speed settings and top extra features, including ice-crush functions for cocktail nights and detachable blades to make your appliance easy to clean – all ready for the next new recipe!