VeryPay is nice and flexible for when life is anything but. It gives you the choice to pay now or later – it's totally up to you.
And you can avoid interest on every purchase.
Representative 44.9% APR variable
Here's a quick guide to our payment options
so you can find out more and decide which suits you best.
Pay now
You can pay in full today using a credit or debit card.
Pay in 3
3 payments, 3 months, pay no interest.
Find out more
Buy now pay later
Find out more
Subject to credit and account status.
Monthly
A choice to pay the minimum payment or more when it suits you.
Find out more
Join VeryPay today. Checking your eligibility is quick and easy..
It only takes a minute, and it won't harm your credit score
Check your eligibility
The Very App
When you download our app, it makes managing your account even more simple
View your credit limit and amount left to spend at a glance

Save items for later and we'll let you know if the price drops

Keep track of your payment due date and how much you need to pay

And with touch and face ID login, it's really easy to log in each time.
VeryPay fact check
Q.
Aren't your prices quite expensive because you're a credit retailer?
A.
Our prices are actually competitive and we are always price checking against other retailers in the market place
Q.
Don't I need a credit account at Very to shop with you?
A.
No, you can shop with or without having a VeryPay account. However, VeryPay allows you to spread the cost and pay later. It's always up to you!
Q.
Do I have to put everything on credit with VeryPay?
A.
No, not at all. You can pay with a debit or credit card whenever you like and spread the cost whenever you want too. It's really that flexible
Q.
Does my payment due date change whenever I place a new order?
A.
No, at Very you'll get a fixed payment due date which happens to be the same date each month so its really easy to remember and budget too!
Q.
I'm worried about paying interest
A.
You can ALWAYS avoid paying interest, it's designed to help you do just that. You can pay in full at any time, pay over 3 months and pay no interest or Buy now pay later, ensuring the balance is paid before the delayed payment period ends.

Interest is calculated and compounded for the delayed payment period and is added to your account as a lump sum when this period ends. Remember, avoid interest by paying the cash price before the end of the delayed payment period, this can be done in one full payment or multiple partial payments.
Choose how to pay your account
You can pay online 24 hours a day, 7 days a week, when you log into My Account and choose 'Make a Payment'. Choose the amount you want to pay and enter your debit or credit card details. For Buy Now Pay Later, if you want to make a full or partial payment simply select "Pay Buy Now Pay Later" and allocate your payment to the specific Buy Now Pay Later you wish to pay off. Online payments reach your account instantly, but may take a day to show on your account. We accept all major credit and debit cards. However just so you know, we can't accept payments made from abroad via My Account. So if you're on your hols (lucky you) and want to make a payment please call and use our automated payment service, click here for details.
Setting up a Direct Debit is really simple, too. Setting up a Direct Debit for the Minimum Payment means you'll never forget your payment, and you can always make additional payments when you want to. Additionally, you can also set up a Direct Debit for our Pay in Full option and Take 3. It's a safe and speedy way to pay your account with an automatic payment from your Bank Account - all you need is your bank sort code and account number. Go to My Account and select Make a Payment to set this up. Your Direct Debit payment will be taken on your fixed payment due date each month, unless this day falls on a weekend or on a bank holiday your payment will be taken the next available working day. The amount and the payment due date is confirmed on your statement. Just so you know, Direct Debit can't be used to pay towards Buy Now Pay Later during the delayed payment period. So these need to be paid separately - you're in control. If you need to cancel your Direct Debit you can do this from the Payments tab within My Account by clicking on to Direct Debit and selecting cancel. Please ensure you also cancel the Direct Debit with your bank/building society. You will then need to manually make any payments due on your account.
You can make payments directly from your bank by quoting our sort code 62-25-61 and account number 0000 0000 (no this isn't a typo!). You'll need to add your VeryPay account number into the payment reference field.
Alternative payment methods are available and detailed on the back of your statement.
Ways to borrow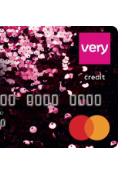 Get an answer with Quickcheck
See if you're eligible for a Very Credit Card
Learn more
Shop Direct Finance Company Limited (exclusive credit broker). Capital One (lender) pay us for this introduction.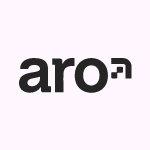 Looking for a loan?
Say hello to Aro - see if you're eligible without impacting your credit score
Learn more
Learn more
Shop Direct Finance Company Limited act as a credit broker and earn a commission if you choose to take a loan product. Aro are also a broker and not a lender.